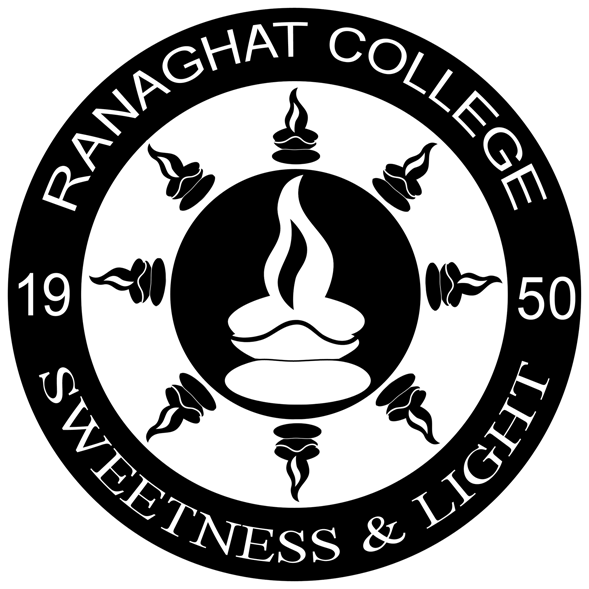 Statutory Bodies
GOVERNING BODY:The overall administration of the College is vested with the College Governing Body, which is constituted in accordance with the Statute of the University and Government guidelines. The G.B. comprises of:Sri Parthasarathi Chatterjee, Chairman of Ranaghat Municipality as President, Dr. Arup Kumar Maiti , Principal, as Secretary, Dr.Tapas Banerjee as State Government Representative, Smt. Namita Kundu and Dr. Jyotiprakash Ghosh as University nominees, Dr. Arup Kumar Maiti, Dr. Narendranath Ghosh, Dr. Syamali Lahiri and Dr. Suvendu Sarkar as Teachers' Representatives, Sri Debabrata Chanda and Sri Anup kumar Banerjee as Non-teaching Staff Representatives, and a General Secretary of Students' Union.

ACADEMIC COUNCIL: The Principal along with the Heads of different departments runs the Academic Council.

FINANCE COMMITTEE: The Finance Committee comprising all the nominated members of the Governing Body offers suggestions and advices in matters related to finance, accounts, audit, etc.

TEACHERS' COUNCIL: All the teachers are the members of the Teachers' Council. Its opinions are sought from time to time regarding various aspects for running the College smoothly.

STUDENTS' UNION: The students' Union looks into the welfare of the students. The Secretary represents in the G.B to appraise their problems and the ways to sort them out. The Students' Union is formed every year through election.